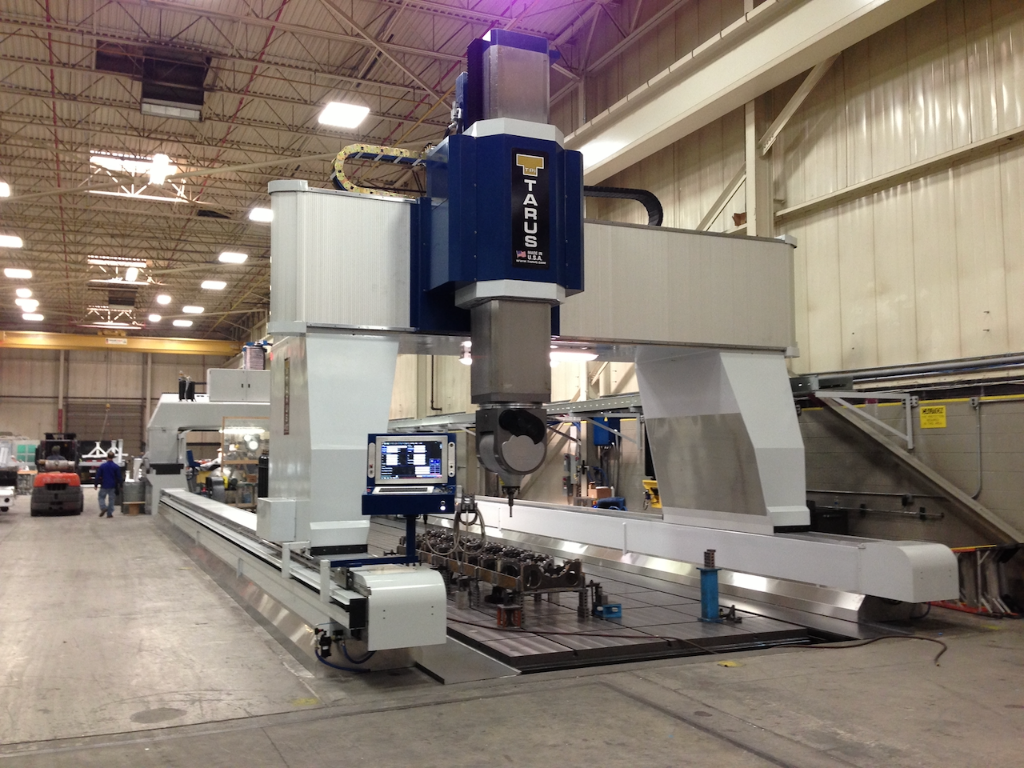 TARUS is a family-owned manufacturer of specialized CNC machine tools founded in 1969 offering complete solutions for specialized tasks. TARUS is a world leader in Design Studio Milling Machines with the largest number of installations and the highest performance machines. They offer complete Design Studio Solutions including Milling and Measuring Machines, Surface Plates and Lifting & Rotation Systems. TARUS was the first to build large Gundrilling Machines specifically for Mold Makers in 1973.
Additionally, TARUS builds specialized multiple spindle BTA Drilling Machines for Critical Applications such as Tube Sheets for Nuclear Power Plant Steam Generators, and Feed-water Heat Exchangers. The TARUS Duplicator, their first CNC Mill, was a run-away sales success.
TARUS Before Electro-Matic
TARUS was a one stop solution that did every part of the machine in house, including connectors, wiring, and even developing their own controls platform. When the company was started, the founder would gather and build everything from boards to mechanical parts out of his own garage, and quality control was handled by the individual, and was highly successful for a long time.
Challenges for TARUS
As environments in the industry continued to grow and become more complex, the quality of the product parts in machinery needed to advance as well. TARUS found themselves in a situation where there were fires starting on some of the cables due to poor connection quality on a customer's machine, causing costly damages. From that point forward, it became a top priority for TARUS to find and ensure quality connector solutions that met the difficult environment where their machines were staged. The desire for a higher quality machine and product led to the research and discovery of INTERCONTEC connectors (now TE Connectivity).
TARUS and Electro-Matic Come Together
With Electro-Matic as INTERCONTEC's (TE Connectivity) Technical and Distribution source for all of North America, it was clear where TARUS had to go to meet the objective for providing higher quality and longer life expectancy of their connections.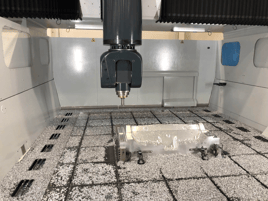 After seeing immediate improvements with INTERCONTEC (TE Connectivity), TARUS decided to take the next steps in upgrading their control platform for their machines. As the premiere Siemens CNC partner in the USA, and the previous success from the connector updates, TARUS reached back out to Electro-Matic for the full implementation of Siemens solutions to their products. Siemens SINUMERIK CNC solutions from Electro-Matic provided TARUS with the optimum solution to address their specific needs and requirements.

"EM does a good job of getting us the answers that we need in a timely fashion when, otherwise, it may be difficult being on the outside and dealing directly with the manufacturer," stated TARUS Director of Service, Brad Kleinow.

… "Each representative from Electro-Matic has been professional and responsive to the growing requirements that TARUS and their customers are demanding. Electro-Matic has become a partner in where if we have a question or if there is a customer who's looking for something different than what we have on our machine, they're one of the first groups we contact to see if they have a solution for the particular situation." ~Brad Kleinow

Electro-Matic's technical support team in Metro Detroit, Western Michigan and Northern Ohio have over 100 years of combined automation and motion control experience. Each member has years of hands on experience and carry certifications from our partner manufactures, allowing them to provide top of the line technical consulting regarding the implementation, installation, optimization, and customization of Siemens Automation and Motion Control equipment.
Looking towards the Future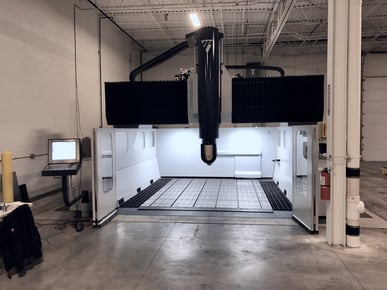 As TARUS continues to work on projects, and producing new machines, Electro-Matic keeps working hand in hand with them, introducing new technologies and solutions, resulting in not only updated machine designs and connection solutions by using TE Connectivity/INTERCONTEC and SIEMENS, but implementing STOBER gearboxes, enclosures and climate control from Rittal, and complete cable and cat-track assemblies.
TARUS has developed a clay design studio machine line that is built around SIEMENS controls. The support from Electro-Matic is essential to these larger projects which include the design studios of the Big Three and other newer startup studios in the world right now. TARUS is hopeful that opens doors for future machine sales with SIEMENS product on it.

Scott Doyle, Electro-Matic Account Manager for TARUS, has worked closely with the TARUS team to keep them informed on SIEMENS and the latest technologies.
"We've turned this into more than a customer-supplier relationship. We have grown into a partnership where Electro-Matic and Siemens are working with TARUS to find ways to improve their processes, increase machine quality, and in turn making them a more attractive supplier to their customer-base. Their success translates to our success."
TARUS, Electro-Matic, and the Future
TARUS finds it important to remember their beginnings, as they look into the future: an American born and raised company that started in a garage is still going strong and still changing the game. Alongside Electro-Matic and the partnership they have created, they are proud to be one of the few companies out there still making American-Made machine tools within the machine tool industry.
Would you like to learn more about any of the information in this article? Contact Us at any time.