At Fortress/ELECTRO-MATIC, we understand that many of you will be experiencing long lead times on all kinds of industrial equipment, machine parts, and electronic devices. Whilst long lead times for industrial equipment can impact productivity, extended lead times for safety equipment & devices can completely stop projects.
Fortress Lead Times - Weeks Not Months
Despite the difficulties of the past few years and industry-wide supply chain problems, Fortress remains committed to delivering robust access and control devices to our customers in weeks, not months.

At Fortress/ELECTRO-MATIC we try really hard to make sure we deliver to our customers and have all of our departments aligned to this goal, read below to find out how:
Supply Chain Shortages

There have been many supply chain issues caused by the Shanghai lockdown that have prevented many companies from sourcing parts.

Fortress' fantastic supply chain team has worked hard to activate our backup suppliers for any parts we were making in shanghai to keep our lead times short.
Closed Ports
Closed ports are causing shipment delays for many of our interlock parts.

However, when delays occur, Fortress' machining department works hard to machine these parts in-house or source them from the strong manufacturing ecosystem in Wolverhampton.

Where possible we do this at no extra cost for our customers as quick delivery is vital to us/
Increased Demand
To support our growing number of safety-centric customers, Fortress' operations team has increased the number of shifts to allow our factory to operate 18/7.

This means that we are as agile as possible to cater to urgent orders and best equipped to deliver high-quality access and control devices to you in weeks, not months.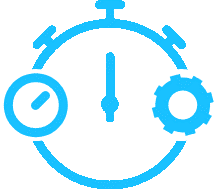 If you are struggling with lead times for access and control devices, please let us know!
Due to our extensive range of fully customizable devices, our machinery safety experts will easily be able to find a solution that meets your exact requirements or provide an upgrade to an existing device.

With our ever-growing global support network, there has never been an easier time to switch to Fortress than now.
Contact Electro-Matic Products and we will do the crossover for you
TEPARRISH@ELECTRO-MATIC.COM