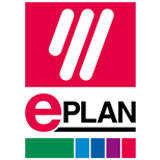 EPLAN USA is pleased to announce that Electro-Matic, a SunSource Company, has joined our Channel Network program. This program expands Electro-Matic's solution offering to now include EPLAN. Together, we provide cohesive solutions across the United States.
"We want the ability to service our customers where they are at," says Eli Jenkins, "and working with Electro-Matic allows us to do that."
"We are very excited to expand our technology offering to include EPLAN", says Sarah Groden, Product Manager at Electro-Matic. "Our customers are looking for innovative ways to design their control panels and we want to bring them the best solutions."
Together, we are committed to providing world-class solutions.
About Electro-Matic
Since 1969, Electro-Matic has helped transform American industry by supplying automation components and solutions to leading U.S. manufacturers. Today, Electro-Matic continues to leverage the value of emerging technologies by developing practical applications for industrial, commercial, and retail markets. As a technology company, we help our customers enjoy the benefit of a supplier partner intently focused on delivering strong value-for-value relationships while turning innovation into value.
Media Contacts
Amy Tylutki, Marketing Manager
248-722-4364
About EPLAN
EPLAN provides one of the world's leading design software solutions for machine and panel builders in the fields of electrical, automation and mechatronic engineering. EPLAN was founded in 1984 and is part of the owner-operated Friedhelm Loh Group. The Friedhelm Loh Group operates worldwide with 12 production sites, 94 international subsidiaries and over 12,000 global employees.


EPLAN LLC
425 N Martingale Rd. Ste. 470
Schaumburg, IL 60173
+1-847-240-4659
www.eplanusa.com